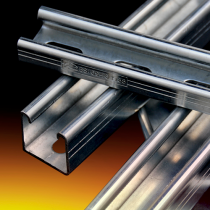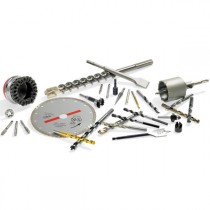 Metro Fixings is an industrial wholesaler of Fixings, Fasteners, Hand Tools, Power Tools, Builders Hardware, Support Systems & Personal Protection Equipment. We offer a complete solution for professional users by providing more than 23,000 different products. Metro Fixings associate only with quality brands including Simpson Strong-Tie, Lindapter, Unistrut, Dart, ITW Paslode, Fischer Fixings, Everbuild, Soudal, OX Tools, King Dick Tools and many others.

Carrying one of the most complete ranges of Simpson Strong-Tie products in the UK, Metro Fixings have become one of Simpson Strong-Tie's largest independant distributors. We carry a huge range of Joist Hangers for Timber, including Jiffy Joist Hangers JHA270 & JHA450, SAE and SAI External & Internal Heavy Duty Face Fix Timber Joist Hangers. We also carry an extensive range of Masonry Joist Hangers including JHM Masonry Hangers for Solid Joists, HJHM Heavy Duty Masonry Joist Hangers, JHMI Shot Fired to Steel Masonry Joist Hangers and ICF Insulated Concrete Form Hangers.

Metro Fixings also carry from Simpson Strong-Tie's product range, Restraint Straps, Angle Brackets, Wall Ties, Post Base's, Wind Tie's, Structural Screws, Quik Drive System and connectors for Glulam Timber. We are also the cheapest price online for the Simpson Strong-Tie C2K Crocodile Stainless Steel Wall Starter Kit.
We stock a wide variety of Fixings & Fasteners including metric & Imperial UNC & UNF Socket Screws with head types including Socket Cap, Countersunk Socket, Socket Button and Socket Set, all of which can be tightened or loosened using our Allen Keys. Our varying Socket Screw head types are available in materials including Steel with both a bright zinc plate finish or an unplated self colour or stainless steel grades A2 304 or A4 316 for a marine grade finish. Other notable products in our Fastener range are Nuts, Hexagonal Bolts, Coach Bolts, Washers and a range of Screws including Hexagonal Set Screws, Woodscrews, Drywall Screws, Coach Screws, Machine Screws, Self Tapping Screws and Threaded Bar also known as Studding.
As a leading distributor of Unistrut Channel System, Metro Fixings is ideally placed to quote for any requirements of P1000 Deep Plain Channel, P1000T Deep Slotted Channel, P3300 Shallow Plain Channel, P3300T Shallow Slotted Channel in both pre galvanised steel and stainless steel.
Metro Fixings stock large quantities of Lindapter Steelwork Fixings such as Type A, Type B and F9 Flange Clamps. Lindapter Cavity Fixings such as Hollo-Bolts in zinc, stainless steel and a galvanised finish. Composite Decking Fixings inclduing AW Alpha Wedges, MF Met Floor, MW2 Multi Wedge 2 and TR60. We ship both nationally and internationally and if you have a sizeable quantity, dont hesitate to contact us for a negotiable, competitive price.

If you cant find what you are looking for on our website, please contact our knowledgeable and helpful Sales Team on 01707 375172.