CHEAPEST PRICE FOR RAWLPLUG POLYESTER RESIN

No smoke and mirrors, no "FREE" Nozzles or Application Guns, just simply the best price you will find anywhere for Rawlplug R-KF2 380ml Polyester Resin.
Rawlplug R-KF2 is a general purpose resin, for solid and hollow structures. Suitable for use in Concrete, Brickwork, Blockwork, Stone and Overhead applications.
Metro Fixings also stock Resin Studs, Hose Brushes, Spare Nozzles, Application Guns and many other suitable products.
***To take advantage of this offer, either go to our website www.metrofixings.co.uk and and enter the product part number 10IRRARKF2 in the search box and complete the order online or call 01707 375172 and order through our experienced Sales Team***
PAY JUST £4.65 PER TUBE ex vat.
OUTSTANDING QUALITY THIN CUTTING DISCS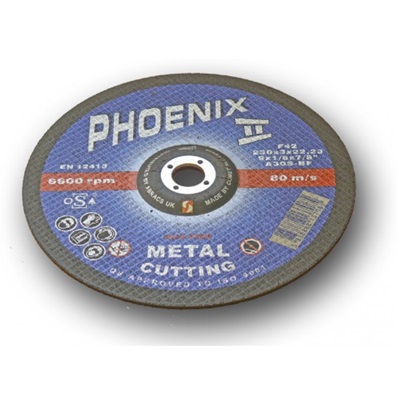 Abracs "Phoenix II" cutting and grinding discs are a superior quality European manufactured range of discs available for both metal and stone applications. Phoenix II discs are produced to O>S>A safety standards and marked with EN12413. Manufactured using premium quality materials, Phoenix II discs offer professional performance, long life and excellent value.

***Metro Fixings also carry a large stock of Stone Cutting Discs and Metal Cutting Circular Saw Blades, all very reasonably priced***
ZG-90 COLD ZINC GALVANISING PAINT

ZG-90 cold zinc Galvanising spray is intended as a repair coating for newly galvanised metal that requires repair or recoating to match the original finish. The coating can be applied to bare metal, welded metal or slightly corroded metal. This superior product is incredibly fast drying thus improving job times and finish.
Key features include - Repair coating for newly galvanised metal - Extremely fast drying - Long term protection against rust and corrosion - Two buttons for varied spray patterns and applications in exterior windy conditions - High performance finish - Zinc purity 98% - Suitable as a base for most common finishes - Also available in red, blue, green, white and black.
ONLY £5.25 PER CAN ex vat.
***If you are using ZG-90 to repair the coating on Channel System, then speak with our Sales Team on 01707 375172 and we will offer extremely competitive pricing on either Unistrut branded or non branded Channel System***
SKYTEC BASALT R PU SAFETY GLOVE BLACK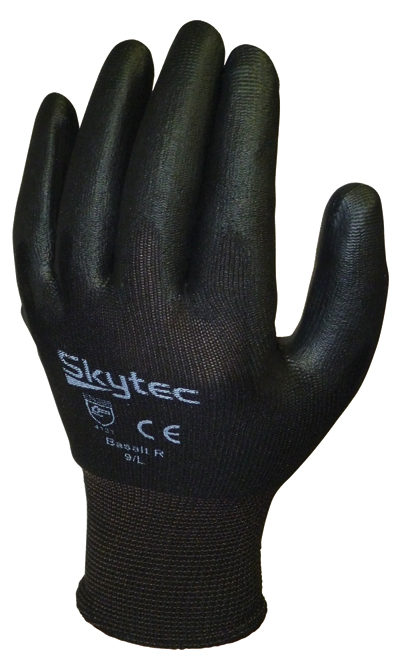 The Skytec Basalt R PU Safety Glove is a multi-functional glove ideal for precision tasks requiring dexterity and flexibility.
The Basalt R is available in sizes 6, 7, 8, 9 and 10. The gloves are in packs of 10 and cartons of 120, if you purchase a carton of 120 you will receive the best price of £0.69 per pair and on top of that we will send you a pack of 10 for free with you are order.
Features
Abrasion and tear resistant, with a secure grip

Excellent grip in wet, oily or dry conditions

Comfortable with anatomical shaped fit, allowing excellent freedom of movement and reduction of hand fatigue

Recommended for precise operations requiring maximum dexterity

Ideal for Detailed assembly, light fabrication and small parts handling
PAY AS LITTLE AS £0.69 PER PAIR ex vat
***We also carry other known brands including Polyco, Sperian, Warrior and Traffi Glove, call us with your requirement and we will provide the best price we can***
TEST OUR PRICING - GIVE US A TRY TODAY ON

01707 375172
Metro Fixings are an Industrial Wholesaler of Fixings, Fasteners, Hand Tools, Power Tools and Personal Protection Equipment. We carry in excess of 16,000 products on the shelf and have an extensive supplier portfolio that enables us to supply almost anything.
Let us try and save you money.
RELEVANT PRODUCTS

CONTACT US
Metro Fixings Ltd, Unit 3 Tewin Court, Tewin Road, Welwyn Garden City, Hertfordshire, AL7 1AU
Tel : 01707 375172 Fax : 01707 375172 Email : sales@metrofixings.co.uk
www.metrofixings.co.uk
HOW TO ORDER FROM METRO FIXINGS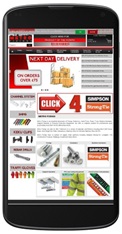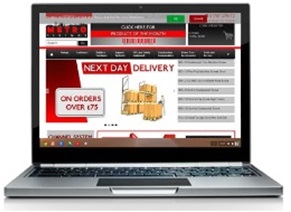 Metro Fixings have an extremely experienced Sales Team that are happy to deal with any orders over the telephone, if you have any technical questions relating to your job or to the products that you require, we are more than happy to help.
Alternatively we have a fully functioning web store that can be visited at www.metrofixings.co.uk, our web store has over 16,000 products and is filled with technical information.
We also offer a credit account facility subject to approval, contact the Sales Team on 01707 375172 for an application form.